FREQUENTLY ASKED QUESTIONS
PennyProfit uses the latest 256 bit encryption technologies to ensure our users are safe with our service. In addition, bank and login credentials are never stored in our database. PennyProfit is also protected up to $1,000,000.00 from theft and hacking crimes, and each user has his/her money stored in an FDIC insured account up to $250,000.00
There is no contract with PennyProfit. Users can cancel their accounts at any time.
Yes! We are so confident you will love your experience with PennyProfit that we are willing to give you full access to every feature offered for free for an entire month. At the end of your first month, your connected bank account will automatically be charged $3 each month thereafter unless you downgrade to the Free tier or cancel your account.
You can share any of the Jars you create by simply clicking the "Share Jar" button, which will create a unique link to your Jar. This link can be sent via text message or email, or it can be placed on different social media platforms. In addition, you have the option of making your Jar "Public," which allows others the ability to search for your Jar by name from the PennyProfit home page or from inside their own PennyProfit dashboard.
Nope! There is no limit. You may create as many Jars as you would like. With the Free tier, you may contribute to as many Jars as you would like, however, you are limited to the creation of 1 Jar.
Premium tier users enjoy the freedom of creating unlimited Jars for anything and everything. Premium tier users also enjoy the ability to monitor their transactions for round-up savings. Without round-ups, saving in a Jar is relegated to lump-sum form. Additionally, Premium tier users enjoy the ability to split those round-up savings to go toward multiple Jars at the same time!
Splits allow for your round-ups to be broken apart and put into different Jars at the same time. For instance, if you have 4 different Jars, you can have a $1 round-up broken up into $.25 increments to be allocated to each Jar equally. Or, you can set different "Split" percentages to each Jar to allow for more of your round-up to go to one particular Jar over another I.e. 40% to Jar A, 25% each to Jar B and Jar C, and 10% to Jar D. These splits can be adjusted however and whenever you'd like.
If a round-up can't be split equally, the round-up will decrease by one penny to allow for an even split, and the remaining penny will be placed into the user's Wallet. For example, a $0.31 round-up will drop down to $0.30 and then split evenly ($0.15 to each Jar). The remaining $0.01 will be placed into the Wallet.
A PennyProfit account is required to make contributions to Jars. Without having an account created, there would be no way to safely and securely send money from your banking institution to a Jar. A Free account can be created, which allows you to make as many contributions as you'd like to as many Jars as you'd like in lump-sum form. Round-up contributions or round-up splits are only available on the Premium tier.
A Creator is somebody who first created the Jar. There can only be one Creator for every Jar. Creators have the ability to see the Jar goal and balance, withdraw money, make contributions and see the total amount contributed, adjust Jar settings, manage comment sections on public and private Jars, and grant/revoke Jar ownership. A creator's status cannot be revoked. Owners enjoy all of the privileges of a Creator, but they cannot revoke the Creator's status. Contributors enjoy the ability to contribute to a fund. They can see the Jar goal and total contributions, but they cannot see the balance. Contributors also do not have the ability to withdraw money.
Yes, you may upgrade or downgrade tiers at any point.
Most transfers take 2-3 business days to process; however, some transactions may take up to 5 business days to fully settle. To combat the time delay, we allow every user to have immediate access to pending transfers up to $100. If a transfer of more than $100 is still in a pending state when you try to withdraw, you will be able to withdraw $100 immediately and then the rest once the transfer is no longer in a pending state.
Most withdrawal transfers occur within 1-2 business days.
Creating Jars is what PennyProfit is all about! You have the freedom to create Jars for anything you can think of. Simply click the "Create New Jar" button and follow the prompts.
Only "Owners" of Jars can withdraw money. If you create the Jar, you are automatically the sole Owner or Creator, which gives you the ability to see the total balance of the fund along with the ability to withdraw any amount you'd like. No other contributor can see the balance or make a withdrawal unless you grant ownership.
Insurance policies are in place to protect against cyber hacking crimes for each user. Additionally, every cent that goes through PennyProfit is housed in an FDIC insured account. Every user can feel safe and secure knowing their money is fully insured.
Anytime Automatic Clearing House (ACH) transfers occur, we incur transactional costs. This fee is essentially passed on to the user. If money is moving from within PennyProfit, ACH transfers are not required, therefore we do not have any transactional costs that need to be passed on to the user.
Public Jars will incur a 3% transactional fee upon withdrawal if the Jar amount exceeds $3500 or if there are more than 100 Contributors.
A primary Bank Account is the bank you primarily use on a daily basis. This is generally the first bank you connect to PennyProfit. Your Primary Bank Accounts also houses the account (checking account, savings account, etc.) you would like designated as your Primary Account for all money movement transactions. A Secondary Bank Account is any additional bank account you choose to connect to PennyProfit. You may select any bank account you have connected to PennyProfit to be your Primary Bank Account so long as it is a depository account
We are constantly working to add more banking institutions everyday. Unfortunately, there are some smaller institutions we have been unable to address as of yet. In the small case where your banking institution is not available, you will be unable to use the PennyProfit service. If this is the case, please send an email to
support@mypennyprofit.com
or fill out the form
here
with the banking institution name and location so we can work immediately to try and add it.
Every banking institution requires its own security measures to connect to an outside source. PennyProfit utilizes Plaid, Inc. to connect with these institutions. In the event that a connection is unsuccessful, trying again at a later time usually solves the issue. If the problem persists, please send an email to
support@mypennyprofit.com
or fill out he form here.
While credit card payment contributions will be available in the future, we currently are unable to process direct credit card payments for contributions. Credit cards can be monitored for transactions, but any money transfers within PennyProfit require a depository account designated as the Primary Account.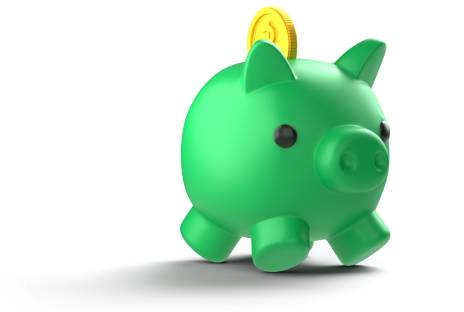 Get Started Now And Begin Saving